2019 Coffee Roasters Guild Retreat Shuttles
Register Now
View All Classes

Thank you for your interest in the 2019 Shuttles for Coffee Roasters Guild Retreat at Legacy Lake Lanier.
The majority of the shuttle cost is being covered courtesy of Cablevey. There will be a $10 one way charge per attendee, this is to cover administrative fee and driver gratuity.
$10/one way | $20/round trip
ARRIVING SHUTTLES
Wednesday, August 14th
Shuttle 1| ATL to Legacy Lake Lanier | 6pm departure from ATL
Thursday, August 15th
Shuttle 2| ATL to Legacy Lake Lanier | 11am departure from ATL
Shuttle 3| ATL to Legacy Lake Lanier | 2pm departure from ATL
DEPARTING SHUTTLES
Sunday, August 18th
Shuttle 1| Legacy Lake Lanier to ATL | 11:30am departure from Legacy Lake Lanier
Please note that Retreat Shuttles are non-refundable. If you miss your shuttle, and a later shuttle is available, you are welcome onto that shuttle, if space is available. Otherwise, you are responsible for your own transportation to the event. You will be prompted to provide a contact number. This number will ONLY be used in the event that you are late and the shuttle is leaving.
Shuttles sponsored by: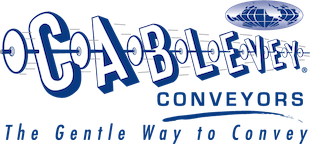 PLEASE READ BEFORE REGISTERING:
You MUST be logged in under your "individual" account. Logging in under your "Company" will render you INELIGIBLE to register for this event on the next page.
CLICK HERE TO REGISTER FOR SHUTTLES
Register Now
View All Classes